Making a Murderer is an American web series that focuses on the controversial life of Steven Avery. He spent almost two decades in prison for a crime he did not commit. Shortly after he was set free, he found himself again behind bars for the murder of a 25-year-old photographer, Teresa Halbach. The controversies surrounding the case sparked the interest of Columbia graduate students Laura Ricciardi and Moira Demos. They felt it would make an interesting documentary and Netflix took on their concept and produced a 10 part docuseries. This then generated interest of the public and a petition was started to review Avery's case. The Manitowoc County Sheriff's Department, however, insists that not all the evidence from the case was featured on Making a Murderer.
Steven Avery background
Steven Avery is the son of Allan and Dolores Avery. He was born on July 9, 1962 in Manitowoc County, Wisconsin, United States. The family owns and operates a salvage yard for cars where Steven also works. He married in 1982 and had 4 children.
In 1985, Steven Avery's life would change. He was convicted of rape and spent 18 years in prison for a crime he did not commit. After being proven of his innocence, he was convicted once again - 4 years after he was freed from prison. And this time, the charge was for first-degree murder. So is he a serial offender or a victim of a grand scheme of frame up?
This Steven Avery infographic by DealSunny shows all the important players, storylines and theories presented in the Making a Murderer series.

Innocence in the Rape Case
Looking back at the first case he was wrongfully imprisoned for, Steven Avery had a strong alibi during that time which was confirmed by several family members, yet he was still sentenced to 32 years for charges of first-degree sexual assault, attempted first-degree murder and false imprisonment in 1985. After ten years of Steven Avery being in prison, a detective called Sergeant Andrew Colborn of Manitowoc County Sheriff's Department received a call from a detective. The detective said he had a person in his custody who claimed to have committed a sexual assault that someone else was in jail for. Colborn informs Lieutenant James Lenk of this development but both officers did not pursue it further. Avery stayed in prison for another 8 years despite these developments. Thanks to better DNA test methods, Avery was proven innocent and all evidence pointed to Gregory Allen. Avery was finally released in 2003.
What events led to Steven Avery's prosecution?
Penny Beerntsen, the victim, has claimed to recognize Steven Avery as her assailant. She is interviewed by Deputy Judy Dvorak after the rape. In the same year, Steven Avery threatens his cousin, Sandra Morris with a gun. Unfortunately for Avery, Sandra Morris and Judy Dvorak are known to be personal friends. It could be that Sandra's testimony of Avery's demeanor may have strengthened the suspicion against him. Not to mention Dvorak's prejudices against Avery who has a history of bad behavior. This could easily be considered a railroad job against Avery.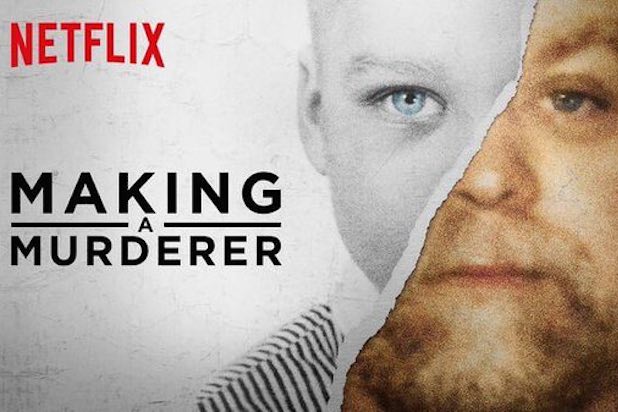 Steven Avery files a lawsuit
What do you do after being imprisoned for a crime you did not commit? You guessed it; you sue the state or county. I think anyone would. The time you lost in being wrongfully in prison is a serious offense to any human being. And that is what Steven Avery did, he filed a lawsuit against Manitowoc Country and claimed $36 million in damages done to him and his life. Of course, these cases drag on for years and something might just come up and you'll never know what happens in the next chapter of your life. After four years, Avery would later settle for a measly $400,000, which is just a little over 1% of his original claim. What would drive him to settle for such an amount? Avery is yet again implicated in a murder case and needed the money to afford legal representation. How unfortunate for this man indeed.
The Halbach Murder
On October 31, 2005, Teresa Halbach has gone missing. She was scheduled to meet Steven Avery to take pictures of his sister's van for an advertisement. On November 11th, just a little over ten days since Halbach was reported missing, Halbach's car and charred bones were found at Avery's salvage yard. This was where Steven Avery's nightmare began. The odds were all against him. One of the investigators in this case was Michael O'Kelly, who calls the Avery family 'pure evil', so obviously bias was already there. One major factor that implicated Avery was the involvement of his nephew Brendan Dassey in the picture. Brendan was only 16 years old at that time. According to reports, he was pressured by investigator Tom Fassbender into signing a false confession that implicated him and Avery for the murder of Halbach. There is another investigator, Mark Wiegert, who also tried to get false confession from Brendan. To make it fair for the suspects Avery and his nephew Brendan, the neighboring Calumet County was called in to lead the investigation to avoid conflict of interest. Despite the directive, members of the Manitowoc County still maintained active participation in the ongoing investigation.
Prosecution versus Defense
This is where it gets really interesting. The courtroom drama is where it all boils down. The prosecution has strong evidence to implicate Steven Avery. But the defense has equally strong arguments. Here's a short summary of the courtroom drama that ensued.
Evidence shows that Halbach is murdered inside the salvage yard of the Avery family. The defense claims that Avery is a victim of a well-planned framing and that the Manitowoc County was responsible for pointing all evidence to Avery.
On the evidence of Halbach's burned and shattered bones being found on Avery's backyard, the prosecution has argued that Steven Avery did this to hide and destroy evidence. The defense, however, maintains that the evidence presented was moved there from a different, unknown location in order to frame Avery.
Because Halbach's car was inside Avery's property, the prosecution says it was tucked away in a corner of the salvage yard to hide it. Defense argues that the car was left there on purpose and was meant to be found. It's interesting to note that officer Colborn called in the missing car plate of Halbach two days prior to the car being found in the salvage yard of Avery.
Halbach's car keys were found in Steven Avery's bedroom which just builds up the case against Avery. However, the defense claims that the car keys were planted in the bedroom. Suspicion arises because officers Colborn and Lenk of the Manitowoc County searched Avery's bedroom without much supervision even when they were supposed to have minimal participation in the case. Halbach's car key only surfaced after multiple searches done by Colborn and Lenk. This happened only after other search parties have conducted their own searching of the premises as well. It's interesting to note that there were no DNA traces of Avery found on the key.
Avery's blood was found in Halbach's car that suggests Halbach fought back Avery and he bled while trying to hide the car, according to the prosecution. The defense maintains that the blood was planted to make it appear that Avery was inside the car. I think the defense team is weak in this argument since they are not able to obtain information as to how Avery's blood is planted on the car.
There were anonymous calls to Halbach made by Avery which prosecution presented as evidence that Avery tried to lure Halbach in a plan to kill her. Defense, however, maintained that these calls did no prove anything.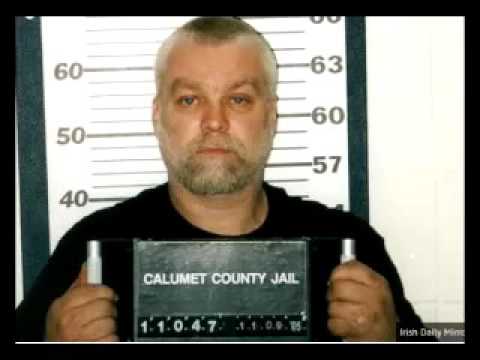 It gets interesting though since the defense found it unusual for Halbach's family, ex-boyfriend and close relatives to be involved in the investigation and search procedure. Why were civilians allowed to be involved in a search procedure in a crime scene? They also pointed out that officers Colborn and Lenk of the Manitowoc County should not have been involved due to possible conflicts of interests. The prosecution justified that the extra support was needed in searching the whole salvage yard. I take it as a very suspicious move by the Manitowoc County members.
A bullet was found on Avery's garage suggesting Halbach was shot by Avery before she was burned. The defense then argued that there are bullets everywhere since Avery uses guns all the time for his recreation.
This is the prosecution's ace: Brendan Dassey, who is Steven Avery's nephew who was only 16 that time, narrated to the prosecution that Teresa Halbach was tied in Avery's bed and her throat cut. The defense however pointed out that there were no traces of Halbach's blood or DNA found inside Avery's home where she was killed. Unless Avery and Brendan did a 'Dexter' style of execution where he lays out big sheets of plastic from wall to wall before killing the victim, I doubt that they are capable of this. The defense then also argued that Dassey was forced in giving out a false confession. Dassey also claims that he helped Avery commit the crime.
Doubting Brendan Dassey's Confession
Brendan Dassey was only 16 years old during the commission of the crime. He had an IQ between 69 and 73, which lies along intellectual disability. That's the first flag of doubt there. Second, no lawyer was present when Dassey was being interrogated. Although he was appointed a lawyer by the name Len Kachinsky, he was not present during the interrogation by Michael O'Kelly. Knowing O'Kelly's prejudice against the Avery family, it's not farfetched to believe that Brendan was pressured into admitting involvement in the crime. Kachinsky is then accused of working against his client thereby raising suspicion of his involvement in framing Steven Avery.
The Sentence
Ultimately, Steven Avery and Brendan Dassey are convicted for the murder of Teresa Halbach. On March 18, 2007, Avery was found guilty of first-degree intentional homicide and illegal possession of a firearm and sentenced to life imprisonment without parole. At the start of the deliberation, the jury voted 7 for not guilty, three for guilty and two undecided. In less than 24 hours, Avery was found guilty. Later, a member of the jury claims that they were pressured to vote guilty. The claim may be moot at this time but still worth noting.
Brendan Dassey is also found guilty of first-degree intentional homicide, mutilation of a corpse and first degree sexual assault. He was convicted on April 25, 2007. A lot of people did not agree with the conviction saying Dassey was manipulated. His low IQ suggests he was an easy target for manipulation by the investigators and bring out a forced confession and false testimony. I believe the defense did not argue much on Dassey's condition on being in the lines of intellectual disability. Plus of course, his confession was acquired without the presence of his lawyer. That alone should nullify his testimony.
Steven Avery's and Brendan Dassey's Current Status
Despite appeals filed by Steven Avery, he is still in prison until today (May 2016) together with Brendan Dassey. Avery supporters sprouted after watching Making a Murderer. They organized a petition to free Avery and got 130,000 signatures which got noticed by President Barack Obama, However as president of the country, he is not able to pardon Avery and Dassey since this is a state matter. Kathleen Zellner is now Steven Avery's new lawyer and she is conducting an investigation on the case. She's focusing on blood research using the current luminal testing method. I just love it when the innocent gets a glimpse of hope even when the odds are stacked against them. Will there be another miracle for Steven Avery just like when he was first sentenced wrongfully? The petitioners for his case to be reinvestigated will surely be on the watch.
Fans of the 'Making a Murderer' series have voiced out their theories regarding the case. So the questions are, if Steven Avery did not kill Teresa Halbach, who did? How was Avery framed? Two theories have been selected in our infographic. The first suspected perpetrators are the members of Manitowoc County Sheriff's department. They may have killed Halbach themselves or hired someone to do the killing, or just took the opportunity to use the case in framing Avery. The prime suspects are officer Colborn and Lieutenant Lenk who had been involved with Avery way back in 1995. We know that these officers received a call clearing Avery of the crime at that time but they ignored this call. Also, despite being ordered to have minimal involvement in the Halbach case, the two officers searched Avery's trailer without much supervision, giving them a clear opportunity to plant evidence. The car key of Halbach being found by the officers in Avery's bedroom is highly suspect since there have been several prior searches done yet no key was found by the other search party.
The second theory we found is, admittedly, a bit farfetched but still plausible. In this version, the murder suspects would be Halbach's ex-boyfriend Ryan Hillegas and the brother of Teresa, Mike Halbach. They were seen eagerly leading search parties during the early stages of the investigation. That to me is already a red flag since they're not investigators themselves. The only conclusion I can make is that they were allowed to do so by the authorities. Ryan Hillegas, who apparently has stalker tendencies, claims he guessed Teresa's voicemail and deleted her voicemail messages. I'm pretty sure this guy knows something and didn't want the authorities to find out. On the account of Teresa's brother, Mike Halbach, he has mentioned to be grieving for his sister even when her body has not yet been found and there were no indications yet that she is dead. Sounds like premeditated to me. I'm for the truth and hopefully, the truth should be unearthed to bring true justice for Teresa Halbach's murder.
Steven Avery's compelling story is a depiction of what humans are capable of if we pursue the belief that ends justify the means. The American justice system is not a perfect one, and when the powerful is pitted against the powerless within this system, a gruesome injustice is produced.
The producers of Making a Murderer have heavily relied on interviews, news clips, court proceedings, telephone and video recordings to narrate the story. They've used the Avery family's compound as their backdrop in the series which takes the viewer to the actual setting where everything happened. This is easily the most gripping docuseries yet. I wonder why PBS and HBO declined to make this one when they were first offered the idea by the Columbian graduates.
Use this HTML code to share the Steven Avery infographic on your website.