Get notified when new promo codes arrive from Adlabs Imagica
You will be alerted about deals at most once per week. You can always unsubscribe.
Popular Adlabs Imagica Coupon Codes & Deals
| Discount | Description | Expires |
| --- | --- | --- |
| SNOW | Double Your Fun - Free Snow Park on Water Park Ticket | May 15, 2021 |
| 20% OFF | Advance Booking Offer: Extra Flat 20% OFF On Tickets | May 15, 2021 |
| | Happy Tuesday at Rs 999 Onwards | May 15, 2021 |
| | Imagica Happy Tuesday Sale: Tickets @ Rs 999 Onwards | May 15, 2021 |
| | Wat-A-Wednesday Offer: Upto 30% OFF on Entry Tickets @ Water Park | May 15, 2021 |
About Adlabs Imagica
Adlabs Imagica is the only theme park available in India and there is nothing else that is compable to it within the region. Adlabs Imagica centers around fantasies and all aspects of the imagination to create and experience that rivals any other theme park within the world. During the development of Adlabs Imagica, the best experts in the field of design and architecture were brought in to ensure that the theme park would have many innovative elements that would not be able to be found elsewhere.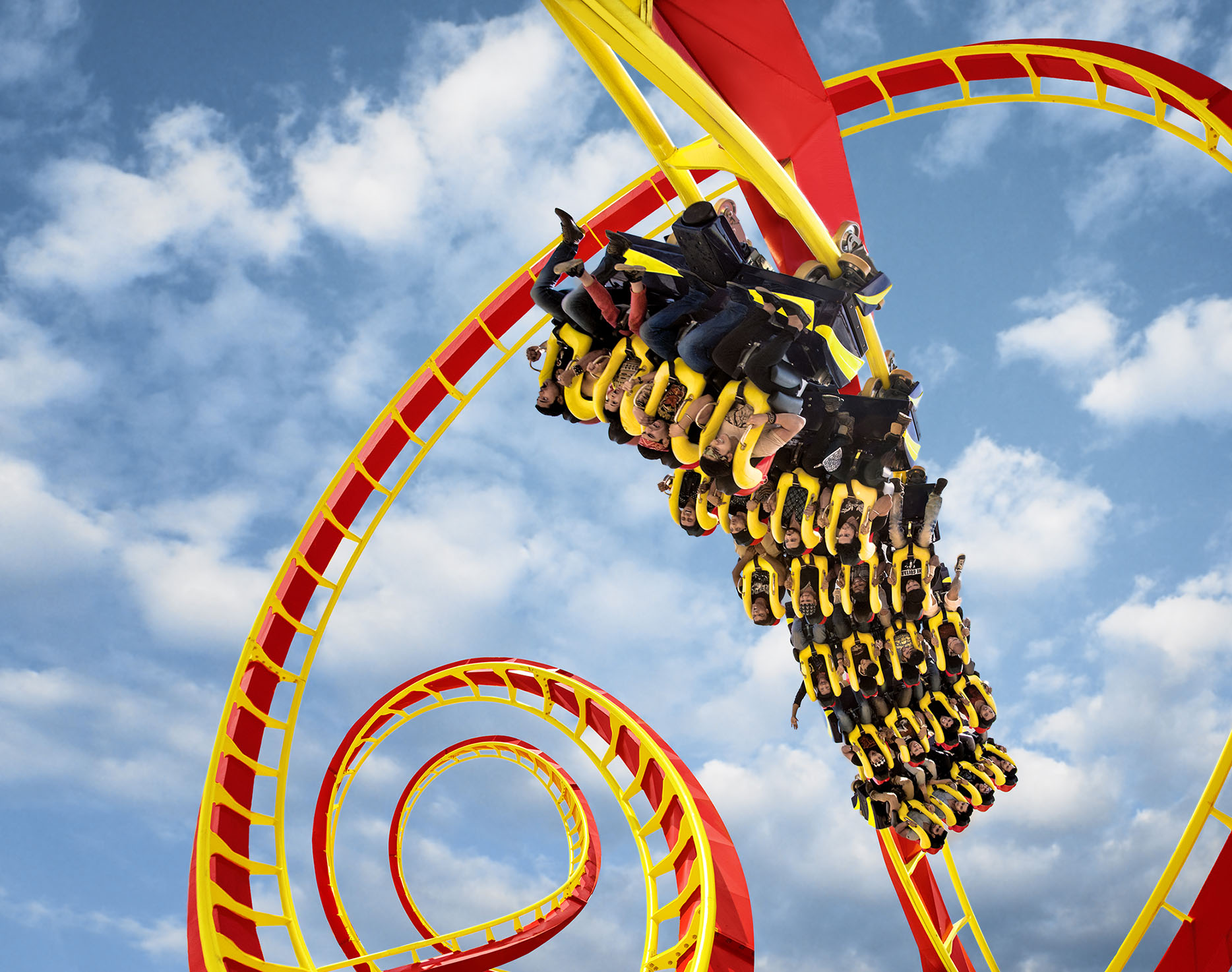 Adlabs ImagicaWhy Choose Adlabs Imagica?
Adlabs Imagica offers experiences that you can't find anywhere else. The theme park has multiple zones, all of which have their own unique theme and ambient experience. The aim is to create an experience of escapism throughout the park, making you feel as if you have stumbled into another world entirely. Whether you are interested in riding on roller coasters through deep space or even going on an adventure in the wild west, there is something here for everyone. Adlabs Imagica currently offers 21 attractions and rides, in addition to 5 uniquely themed restaurants for an unforgettable experience.
When it comes to theme parks, the greatest reflection of how enjoyable they are can be found in reading about other people's experiences. If you're curious as to whether Adlabs Imagica is the right choice for you and your family, you may want to consider checking out a Adlabs Imagica review online for more information about what other visitors have thought about their experiences at the park. As you read these reviews, you will understand why Adlabs Imagica has so many remarkable ratings from locals and tourists alike.
Things to Do at Adlabs Imagica
Are you interested in visiting Adlabs Imagica, but you're uncertain about whether or not it's suitable for everyone in your group? In actuality, there are many options available for all ages. Whether you are interested in rides that are suitable for the entire family or you are seeking something that is just suitable for the kids, Adlabs Imagica aims to provide an enjoyable experience for everyone involved. The theme park even offers thrill rides, making it an option that is certain to get even the bravest of hearts beating faster.
The numerous restaurants that are available at the park provide you with your choice of an extensive range of cuisine, ranging from Afro Indian to American. You're more than welcome to dine on familiar treats and meals, but are encouraged to try something new with every visit to the park. Discover new favorites and introduce yourself to unique cuisine that you won't find elsewhere.
Great Experiences Without Expense at Adlabs Imagica
Before you book your next adventure at Adlabs Imagica, it's important to consider all of the numerous promo codes and Adlabs Imagica coupons that are available. You will notice that there are a variety of Adlabs Imagica coupons on Groupon, if you are inclined to search for deals online. However, you can also find many great promotions on Adlabs Imagica's website itself. It is highly recommended to use these coupons and promotions whenever applicable because it can save you a lot of money in the long run when you are making your booking.
In example, a current popular promotion is available with the "It's My Happier Birthday" coupon. This coupon provides a free ticket for you and 5 percent off for friends and family when you are booking a visit for your birthday. This is a great value since it helps you save the entire price of a ticket during your attendance at the theme park. Likewise, this is just one example of some of the many promotions and coupons that are available on Adlabs Imagica's website.
When you have found a coupon that is suitable for your booking, you can input it during the checkout process. After you have provided your personal details, provide your Adlabs Imagica promo code in the appropriate box and apply it prior to making your payment. If the code is still valid, you should see a discount indicated in your final total. If you are not able to receive a discount, you may want to check through the various Adlabs Imagica coupons available on the website to ensure that your coupon is still valid.
Comments