Get notified when new promo codes arrive from Pluss App
You will be alerted about deals at most once per week. You can always unsubscribe.
About Pluss App
The provision of Pluss App has been long overdue. For years, over-the-counter medication and various personal and wellness care products could be delivered by online vendors, but there were no companies that were responsible for the delivery of prescription medications or even refills. Although many popular online sites were able to deliver over-the-counter medication, the length of time associated with dispatching and delivery was much too long, which made it an irrational option for individuals who were truly sick and in need.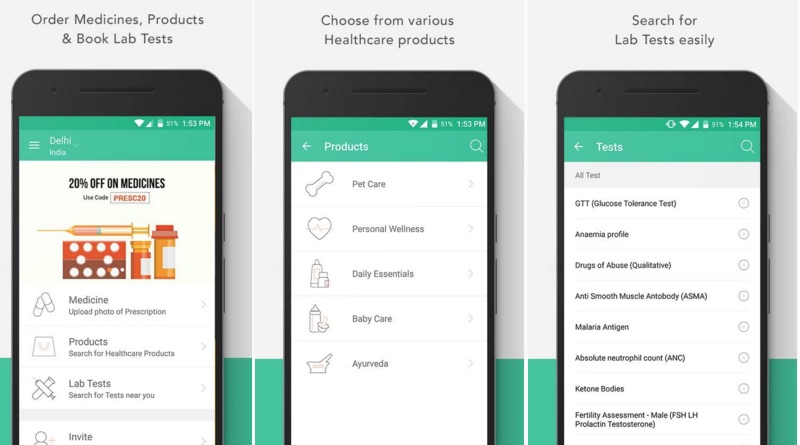 Regardless of if you've caught a cold or you rely upon prescription medication in order to properly function due to a health condition, when you need your prescription medication, you need it immediately. Pluss App enables you to have your prescription delivered to you regardless of your location and the pharmacy where your medication is stored. The app can even be used to book lab tests quickly and more conveniently.
How Does Pluss App Work?
Pluss App aggregates all of the local pharmacies in your area and works together with them so that you can receive your prescription. If you want to use the service, you can begin by uploading a photo of your prescription to the app. This will allow you to place an order for your medication. When the order has been confirmed by the pharmacy, Pluss App sends out a delivery representative to purchase your medication for you. The medication is then delivered to your address.
If you need specific healthcare products, they can also be ordered through the use of the Pluss App. Pluss App offers its own unique catalog of items that you can choose from. When you use the app, you can indicate which items you need to have delivered to you, making it a great option when you're sick in bed and not feeling well enough to make a trip out to the local store. Interested in downloading Pluss App and experiencing it for yourself? It's currently available for Android and iPhone and can be found in their respective app stores.
Shipment, Delivery, and Returns
Generally, a minimum order isn't required for delivery unless it has been indicated through a coupon code. All orders that are below Rs 200 will incur a delivery fee of Rs 50. At the moment, Pluss App will only deliver medication, baby care, pet care, personal wellness and hygiene products since the core focus is health related items.
Acknowledging that there is always the possibility for mistakes, Pluss App does accept returns on medicines assuming they meet certain criteria. If your medication is different from what you ordered, is lost or damaged during transportation, has expired upon arrival or is otherwise defective, you are allowed to return the medication. However, please note that your medications will not be eligible for return if they are without the original packaging and accessories, lack the correct bill or receipt, are no longer prescribed by your physician, or have been used or tampered with prior to the return request. You are encouraged to check your orders when you receive them and make your return request before you pay the delivery representative.
Use a Pluss App Discount Coupon Code to Save on Your Prescription
It's no secret that medications tend to be fairly expensive, even more so when you don't have the proper insurance. One way that you can make your medications a little more affordable is by making use of Pluss App coupons during your next shopping experience through the app. Pluss App has actually partnered with several coupon companies to ensure that you get some incredible deals on healthcare products.
Prepare your prescription order and add in any healthcare products that you need from the app's catalog. When you are ready to checkout, don't forget to include your Pluss App promo code. You should be prompted to provide this code when you are entering your payment information. Verify that it is applied by checking your final total before you submit the order. If the coupon code has worked correctly, you will see a discount has been applied to the final price of your prescription and your items.
Finally, it's important to remember that Pluss App coupons can only be applied to items that are health related. Always check the terms of the coupons you are trying to redeem to ensure that you fully meet the criteria prior to purchase. Checking available coupons through Pluss App regularly is recommended to stay updated on available discounts.
Comments