Category Sales and Clearance Discounts at BookMyOffer
Get notified when new promo codes arrive from BookMyOffer
You will be alerted about deals at most once per week. You can always unsubscribe.
More than 10% off at BookMyOffer
Other Deals at BookMyOffer
Popular BookMyOffer Coupon Codes & Deals
| Discount | Description | Expires |
| --- | --- | --- |
| 50% OFF | Upto 50% OFF on Men Fashion Apparel & Accessories | Jan 6, 2024 |
| 40% OFF | Electronic Sale: Upto 40% OFF | Jan 6, 2024 |
| 85% OFF | Wednesday Sale: Upto 85% OFF on Selected Products | Jan 6, 2024 |
| 98% OFF | Indian Freedom Sale: Buy Anything At Just Rs 70 | Jan 6, 2024 |
| | Nokia 1110 Mobile + Mi Power Bank @ Rs 999 | Jan 6, 2024 |
About Book My Offer
BookMyOffer is a leading Indian retailer of discount fashion items and electronics, based out of Gurgaon, Haryana, India. The privately held company is owned by Saturday Sunday Media Internet Pvt Ltd, and is an online only business located at BookMyOffer.com. They operate on a marketplace model, where many different merchants sell their discounted branded goods through the Book My Offer platform, and the company takes a cut. The site allows customers from all over India to easily place orders with fast home delivery.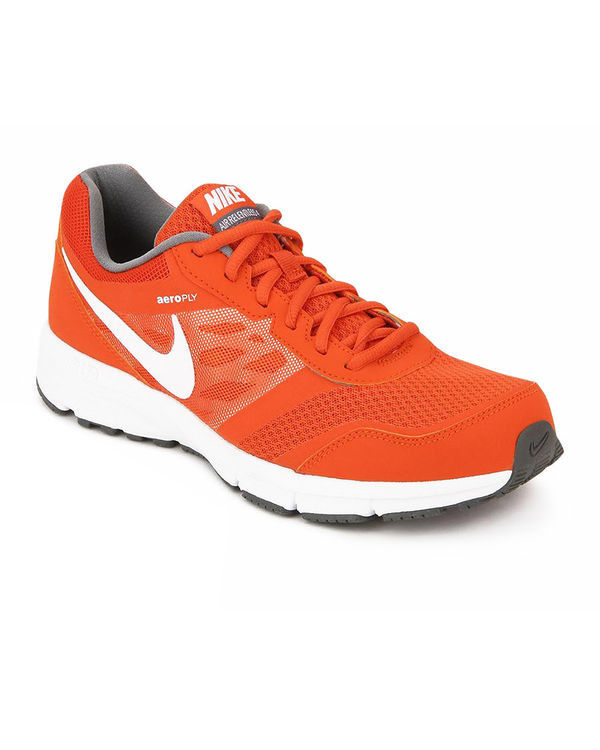 Not only is the online store renowned for its great pricing, they are also popular because of the range of discounts and deals available as well. These are commonly redeemed with special BookMyOffer coupons, which can be applied during the online checkout process. DealSunny maintains the most up to date list of these on the web, so remember to browse back here before placing you order to ensure you make the most savings possible!
Book My Offer was developed in 2013 and first launched in 2015, and has quickly become a leading online retailer in India. They provide both well known branded goods, and lesser known and unbranded goods, at prices much cheaper than traditional outlets. "Bookmyoffer.com understands the needs and requirements of shoppers and caters to them with their choice of attires, cosmetics, accessories and footwear from the leading Indian and international brands," reads their about page.
Founder Jay S. remains the CEO and figurehead of the company.
What You Can Buy At Book My Offer
BookMyOffer.com gives customer access to a comprehensive range of popular fashion items, accessories and electronics, from both well known Indian and international brands, and lesser known names as well. They cater to men and women of all sizes, with the ability to deliver to most addresses in India, within a reasonable amount of time. Individual products are always changing as it operates as a marketplace that connects many different merchants with customers, but there's always something for everyone.
If you wish to use a BookMyOffer.com promo code, it is wise to decide what you want to purchase first and the type of offer that suits you best. Some coupons for example might be applicable to products in all categories, but you might find a deal for a specific product or brand that will get you even deeper savings. For example the bookmyoffer promo code for power bank. Checking the store for sales and giving our list a good look first, will ensure you end up with the best deal possible.
Fashion items available typically include: T-Shirts, Bags, Pants, Shorts, Wallets, Watches, Jewellery, Nightwear, Shapewear, Ethnic Wear, Sports Apparel, Shoes and Footwear, Sunglasses, and much more.
Consumer Electronics commonly include: Mobiles & Smartphones, VR Headsets, Home Appliances, Ceiling Fans, Earphones, Selfie Sticks, and much more.
There are also everyday home items like Bedding, Towels, Pillows, Cushions, Photo Frames, Storage and more.
Popular brands available include: Esbeda, Adidas, Wrangler, Little India, Lee, Puma, Schwaf, Viaggi, Fauala, Plumeria, Nvgals, Nature's Essence, Blumerd, Adora, Sport Zone, Fab Deal, D&A, Maxima, Nokia, Samsung, Nike, Finley, Amit, and hundreds of others.
Although they are always changing, some of the current bestsellers include the Nokia N73 Phone, Nike free og sport shoes, Samsung/Mi 25000mAh Powerbank, LED Waterproof Solar Lantern, Maxima Blue Shade Aviators, SSF Men's Leather Casual Shoes, Pocket Selfie Stick with Inbuilt Aux Cable, FNB Blue Dial Analouge Watch For women, and many others.
As well as the products you can buy, there is also an interesting Blog full of fashion and style tips, company news, product guides, and much more.
BookMyOffer.com Offers
BookMyOffer.com might has some of the lowest retail prices for branded fashion and electronic items in India, but that doesn't mean you can't make even more savings with special BookMyOffer.com offers. These change periodically, so be sure to check back to DealSunny for the current list, however here's a general idea of what you'll find at any given time:
Regular Sales: Just like the sales at the high street, regular sales allow you to get automatic discounts on select items for a set period of time. In some cases once the stock has gone it's gone. All you have to do is add these items to your online basket as normal and the savings will be automatically applied. Remember, if you see something you like snap it up as soon as possible.
Combo Deals: Through their special Combo Deal section, you can get special discounts on items, so long as you buy them all together in a combo. For example a Sunglasses & Watch combo, or a Nokia Mobile & Power Bank combo. This is a really good option if you're shopping for multiple items.
BookMyOffer.com Coupons: These are special codes that we provide here at DealSunny, which can be redeemed on the store's website for a range of different discounts and deals. Make sure you don't miss the box before making payment! While you can only use one coupon code per order, they can be combined with regular sale items to get even deeper discounts!
Merchant Deals: As well a site-wide deals offered by Book My Offer themselves, the individual merchants who make up the marketplace will often run their own deals as well. So take note of this on the product pages.
Free Delivery: This is available for select merchants and on select items only. If it's available you will see it mentioned on the product pages.
While we do our best at DealSunny to maintain the most up to date list of BookMyOffer.com offers, you may still find some exclusives by signing up to their email newsletter. You might also want to follow them on social media, where the promote deals from time to time. You can find the various links to their accounts on the store site.
Payment Options
In order to make sure anybody has the opportunity to shop easily at BookMyOffer, they have implemented numerous payment options. The fastest and simplest method is to use a commonly issued Indian credit, debit or cash card via their secure payment gateway. This includes Visa, Visa Debit, Mastercard, Maestro, American Express, Diners Club, and many others.
If you wish to buy now and pay later you can also use Equated Monthly Instalments (EMI) with your card provider. This simply means you pay for the order in equal chunks over several months (depending on the options you choose)
Net Banking is also available via most major Indian banks. This allows you to use funds directly from your bank account.
If you prefer to pay in case, this can be arranged via Cash On Delivery (COD), which simply means paying the courier in cash when your order arrives. This may not be available with every merchant, so take note on the product page.
Before you choose your payment option during checkout you should see a special promotions box. This is where you can enter a BookMyOffer promo code to redeem its corresponding offer. If entered correctly you will see a confirmation message and your order will be updated according to the terms. For example if you use a discount code, you total order cost will automatically decrease. Note, you can only use one coupon code per order, so make sure you choose the one that will make you the most savings.
Delivery
Because BookMyOffer operates as a marketplace with many different merchants, the delivery policy will vary from product to product, and merchant to merchant. In general however all merchants aim to get you your order within 10 days. The availability of shipping to your address and the Cash On Delivery payment option, can be determined on the product page by entering your pin code.
Delivery charges also vary per merchant, but this again will be clearly outlined on the item page. In some cases you may get delivery completely for free, without having to use any free shipping BookMyOffer.com coupons.
For most orders you will be provided tracking information via email and within your online account.
Cancellations and Returns
Returns are only accepted at BookMyOffer if you receive an item that is damaged or defective, different from described on the item page, or that doesn't fit correctly despite being your size. Simply no wanting the product does not qualify for a return.
You are advised to contact customer support within 3 working days to initiate a return. You may then opt for a replacement, exchange or full refund. Depending on the merchant and payment method used, refund processing time will vary.
Obviously if you have used any BookMyOffer.com offers to claim a discount, you will only be refunded the amount you paid in cash terms.
How To Shop At Book My Offer
Book My Offer currently operates as a website only at BookMyOffer.com, so you cannot use an app to place an order or redeem a bookmyoffer promotional code. The process of ordering is typical of most eCommerce sites, with a normal basket and checkout system, so if you've ever shopped online before you won't have any issue making an order.
Note that before completing and order you must register and account and store your personal details, such as name, email address and home address. You can also save payment details. This will only take a few minutes and will make shopping in the future much quicker as everything will already be saved.
BookMyOffer products are conveniently organised in to categories and subcategories, so you can easily browse for the products you want. At the top of the page there is also a search bar which allows you to enter keywords, such as the brand name or product type you are looking for.
Once on a search results or category page you can then scroll through the relevant items. They can also be sorted and refined based on various options to narrow down your selection.
Product pages feature multiple photos of the item, a detailed description and any specifications, and the ability to share it on social media. You can also enter your pincode for shipping and payment options, and add the item to your wishlist. This is a list of saved items within your online account which you can access later for quick purchase.
If happy choose your size and other options and you can add it to your basket. Once ready to check out you can enter any BookMyOffer coupons and go to the payment page.
The site also features an interesting blog, a wealth of support pages to answer your queries, and a page to sign up if you're a merchant and want to join the marketplace.
Customer support are available by phone from 9am to 6pm, Monday to Friday, on +91-8010001133. You can also send an email instead.
Comments