Get notified when new promo codes arrive from JustRechargeIt
You will be alerted about deals at most once per week. You can always unsubscribe.
About JustRechargeIt
JustRechargeIt is a leading Indian platform for Any Time Recharge (ATR) mobile phone recharge, DTH television, and data cards, based out of Mumbai. The company is a brand of JRI Technologies and allows customers to easily recharge any DTH, any data card, and any mobile phone online, with great discounts and deals available. The service can be accessed through their website at JustRechargeIt.com or via the mobile app for iOS and Android Devices. They are known for their simple 3 step recharge process.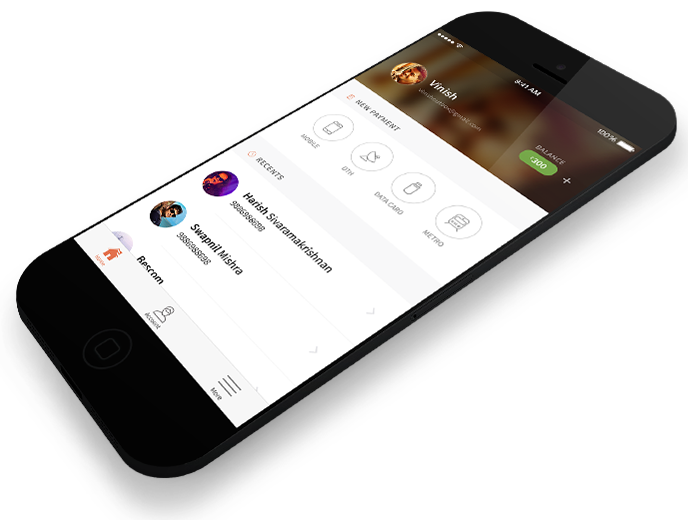 One reason the site is a cut above other independent recharge providers is the range of special offers available that help customers get money off their recharge or cashback. A lot of these offers are redeemed with JustRechargeIt coupons on the site, and here at DealSunny we maintain one of the largest and most up to date lists of these coupons. So remember, if you want the best deal possible be sure to check back to this page before paying for your recharge.
JustReChargeIt was founded in 2010 as a division of JRI Technologies. They saw a gap in the market for a truly independent and neutral mobile recharge platform and the idea quickly took off. Today they serve over 4 million registered users, with huge flexibility in terms of recharge options and payment methods.
"JustRechargeIt.com has the vision of creating a pre-paid recharge station through which customers can male all their recharges anytime from anywhere using the internet, giving them the freedom to recharge according to their convenience," reads their about page.
Today the company is in the top 3 of its kind according to revenue and the number of regular users.
What JustRechargeIt Has To Offer
JustRechargeIt is an all encompassing mobile recharge service that caters to any mobile phone, any operator, any data card, at any time of the day. It focuses on Any Time Recharge (ATR) (i.e. prepaid plans) and also has options for Direct To Home satellite television operators as well. The site doubles as a price comparison service and allows users to save money through cashback and other deals. So if you need recharge, there's an option out there for you.
While the site has savings and deals built in to most recharge options, you can make even more savings by applying one of our JustRechargeIt promo codes during the online checkout process. Depending on what you choose you may be able to get a discount or cashback on all recharge options, or specific types of recharge or operator - such as justrechargeit coupons for mobile recharge only.
The three main categories to choose from are Mobile, DTH (satellite TV) and Data Card. They cater to almost every major operator in India, including:
Mobile: Aircel, Airtel, BSNL, Idea, MTNL, MTS, Relaince CDMA, Reliance GSM, Tata Docomo, Tata Indicom, Tata Walky, Telenor, Videocon, and Vodafone.
DTH: Airtel Digital, Dish TV, Tata Sky, Reliance Digital, Sun Direct, and Videocon D2H.
Data Card: Aircel, Airtel, BSNL, Idea, MTNL, MTS MBlaze, MTS MBrowse, Reliance NetConnect, Tata Photon Plus, Tata Photon Whiz, and Vodafone.
As well as offers for the service itself, using the service also nets you coupons and offers for other companies, such as PrintVenue, FernsNPetals, Bank Bazaar, and others.
As well as recharge they also have an interesting blog full of mobile, DTH and data related news.
How To Use JustRechargeIt
JustRechargeIt is a very easy to use service. You can either browse to the website at JustRechargeIt.com via any device with a web browser, or you can download the mobile app. This is available for Android devices from the Google Play Store and iOS devices from the Apple App Store. On Google Play it has an high average rating of 4.1 out of 5 stars from over 4,000 reviewers.
It's a good idea to create an account right away as you will be prompted to later anyway. You just have to provide a few personal details and you will then be able to view your order history and make quick recharges from your saved info from then onwards.
All you have to do to begin the process is select from the three tabs Mobile, DTH or Data Card.
For mobile you then enter your mobile number, select the operator from the dropdown list, enter the amount your wish to spend and hit Recharge.
For DTH you must select the operator, enter your Subscriber ID, enter the amount you wish to spend and hit Recharge.
For Data Card you must enter your Data Card number, select the operator, enter the amount, and hit Recharge.
JustRechargeIt now also allow you to make easy bus reservations, simply by entering the departure city, destination city and date of journey.
Next all you need to do is select one of their many payment methods and the recharge process will begin. You will also have the opportunity to enter any JustRechargeIt coupons in the discount code box.
If you're using the app you'll get alerts, including when the recharge is complete. Later on you will be able to benefit from the "repeat a recharge" feature to use the exact same type of recharge and amount again.
Payment Options
JustRechargeIt accepts a wide variety of online payment methods to ensure everyone has a smooth recharge experience. This include:
Credit Cards: Visa, Mastercard, American Express, Diners Club.
Debit Cards: Visa Debit, VBV, Maestro, and Cash Cards from most major Indian banks.
Net Banking: This allows you to make a direct debit from your bank account, using your funds there.
They also use their own "JRI Card" which is essentially their version of a mobile wallet. You can top this up with another accepted payment method or it will be automatically reimbursed if a recharge fails, so you don't have to wait for a refund to your card or bank account.
Prior to choosing a payment option during the payment process, you should spot a special "discount code" box. If you have chosen a JustRechargeIt promo code from our list at DealSunny, this is where you should enter it. If done so correctly you will get a confirmation message and your order will automatically update. For example if a discount is applied your total recharge cost will decrease. Only one coupon can be used per order so be sure to use the one that will make you the most savings.
JustRechargeIt Offers
JustRechargeIt not only help you find the best recharge options from all major operators, but they also provide a wide range of deals and discounts to save you even more money. Remember to check back to DealSunny to see what's currently available, but here's a general idea of what you'll find over time:
New User Discount: If it's the first time you have used JRI on the website or app, you will be offered an exclusive new user deal of usually Rs. 10 off. This isn't always obvious so check DealSunny or the JRI offers page on their site for further details.
Operator Deals: These are deals that are only offered by specific operators, for example "Get 50mb free when you recharge Data with BSNL."
JustRechargeIt Coupons: These are special codes that you enter in to the designated box during the online payment step. They mostly come in the form of discounts. Note that you can only use one coupon per recharge, so make sure you use the one that will make you the most savings.
App Exclusives: From time to time users of the app are given exclusive deals that aren't available on the main site. So if you have an iOS or Android device, it's always a good idea to get the app so you don't miss out.
Other Coupons: Using JustRechargeIt also gives you access to unrelated coupons for brands that have partnered with the site. This includes the likes of ShopClues, Bank Bazarr, Amazon, FernsNPetals, and many others. Deals include money off, cashback and more.
PayTM: Use the PayTM mobile wallet payment platform and you can get cashback through them for buying a recharge.
Although you should always check back to DealSunny before buying your recharge, you can also find some exclusive deals by signing up to their email newsletter. You can also follow them on social media as they are active on Facebook, Twitter, and Google Plus. From time to time they'll send out messages with special offers.
Frequently Asked Questions
What Type of Mobile Recharge Does JRI Offer?
JRI uses what is known as E-Topup, which simply means buying your prepaid mobile recharge online without needing a pin or scratch card.
What About Postpaid Plans?
JRI does not currently offer any kind of postpaid bill payment options, only prepaid.
What Happens if a Recharge fails?
From time to time a recharge will fail on the operator's end. You will get an automatic refund to JRI card (online wallet) so you don't have to wait for it to process to your card or bank account. You should wait at least 5 minutes before trying again with the same provider.
My Videocon ID Isn't Working
If buying recharge for Videocon you will need to enter your Customer ID, not your smart card number. To find your customer ID you can you can send them an SMS.
Can I Get A Proper Refund?
Yes, if you don't want funds in your JRI card (online wallet) all you have to do is click the "Refund To Bank" or card button, and we will begin processing the transaction. This can take up to 7 days to appear on your statement.
Are My Details Secure and is Paying online safe?
JustRechargeIt is one of the largest websites of its kind, successfully serving 4 million registered users with no security concerns. They use the latest encryption technology to secure your data and secure payment gateways to keep your card and bank details safe.
How Do I Contact JustRechargeIt?
JRI prefer you contact them by email. You can do this directly from your email client by sending your message to [email protected] or through the email form on the website. You will need to provide your name, email address, mobile number, and select the type of problem you wish to solve.
How Do I Redeem JustRechargeIt coupons?
Some offers are applied to your purchase if you meet certain criteria (such as being a new customer or using the app), but most come in the form of a coupon. To redeem these simply enter the code in to the "discount code" box just prior to the online payment step. If valid your total order cost should drop accordingly. Obviously if you get any kind of refund you will only be refunded the actual cash amount you spent.
Comments