Get notified when new promo codes arrive from Carzonrent
You will be alerted about deals at most once per week. You can always unsubscribe.
About Carzonrent
Carzonrent was founded by Rajiv K. Vij, and was launched in 2000. He founded the company with the long term aim of giving from and structure to India's ground transportation industry, while offering a safe and easy form of transport.
The company strives to ensure passenger comfort throughout the whole process, from booking to the ride. They use the latest technology while also having unparalleled customer support and 24/7 service. Customers can use the Carzonrent referral code to tell all their friends about the company.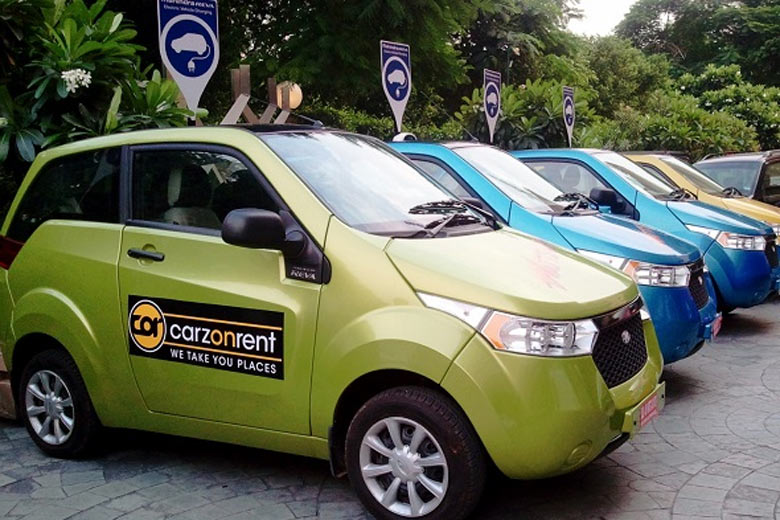 However, it is not just car hire service that the company provides. There is also a cab service for easy transportation from airports, and also business travel.
Follow to get added benefits!
If you want an easy way to stay up to date with the latest news, events and deals, then follow the company on one of their many social media platforms. Customers can choose from Facebook, Twitter and more, and be sure never to miss out on any new information, even if you are out and about. You will also be notified if there are any sale events or Carzonrent coupons that become available, so it is a good tool to use to see if you can make any money on your next purchase.
Book on the go
If you are out and about and need to book a cab, no longer do you have to desperately search for a cab number to get you home or to your meeting, you can have one on the way in just a few clicks. Plus, with the app you can check out the latest deals and make contact with the company and browse offers on the go.
Payback points
If you are always looking for ways to get more for your money, then hiring a car through Carzonrent will allow you to buy more to get more. Carzonrent have partnered up with PAYBACK, which is the largest loyalty program in the country. You can earn the points by using the services offered by Carzonrent and then also have the opportunity to redeem these points to get some great discounts on car rentals and more.
If you don't want to redeem your points with Carzonrent, then that is not a problem. You could use them to get tickets for your local movie theatre, to fix your apparel needs, use the points for your mobile, or even to get a new one, the options are endless.
So how do you earn points? For your local, outstation and self drive services, you will earn 8 points for every Rs.100 spent. All you need to do is quote your membership when you are making your reservation by phone, online or at one of the locations at the airport.
If you book an EasyCab then you will receive 40 points per booking, again by quoting your membership when you book.
Why book a cab through Carzonrent?
There are many ways to book a cab through Carzonrent, firstly is the quality. The company have a fleet of well-trainedchauffeurs that match the new and well maintained cabs, with over 8000 across the country. Plus, there is added amenities for better comfort.
As India's largest car rental company, you can be sure that it is reliable with over 6,000,000 customers annually, a number that is growing every year. They also have a transparent pricing structure and Carzonrent coupons, so you can be sure you are not paying too much for your travel, of which you could pay by cash or card.
Dozens of deals
If the many deals and discounts on the website are not enough for you, there are other ways that you can save money when buying through Carzonrent. These offers could apply to both the cab service or the car rental service, so be sure to check first before you use them. You could get your hands on money off vouchers, cool deals, bonus points, Carzonrent first free rides and more, so it is worth checking back regularly to see if there are any other money saving tools that you can use to get the deal of a lifetime.
Comments