This is valid on minimum purchase of Rs. 100. Apply the above coupon code at checkout page to redeem the offer.
Get notified when new promo codes arrive from Chai Point
You will be alerted about deals at most once per week. You can always unsubscribe.
Popular Chai Point Coupon Codes & Deals
| Discount | Description | Expires |
| --- | --- | --- |
| 15% OFF | Upto 15% Off on All Orders | Jan 6, 2024 |
About Chai Point
Chai Point was developed by people who love chai tea just as much as you do. It began at the recognition of how challenging it was to get an authentic cup of chai, especially in work centers throughout the region. This was the basis for Chai Point funding. Although chai was the most popularly consumed beverage throughout major cities, it could usually only be found in make-shift cafes and eateries. In workplaces, chai was only present through the form of tea bags, which often didn't provide proper results.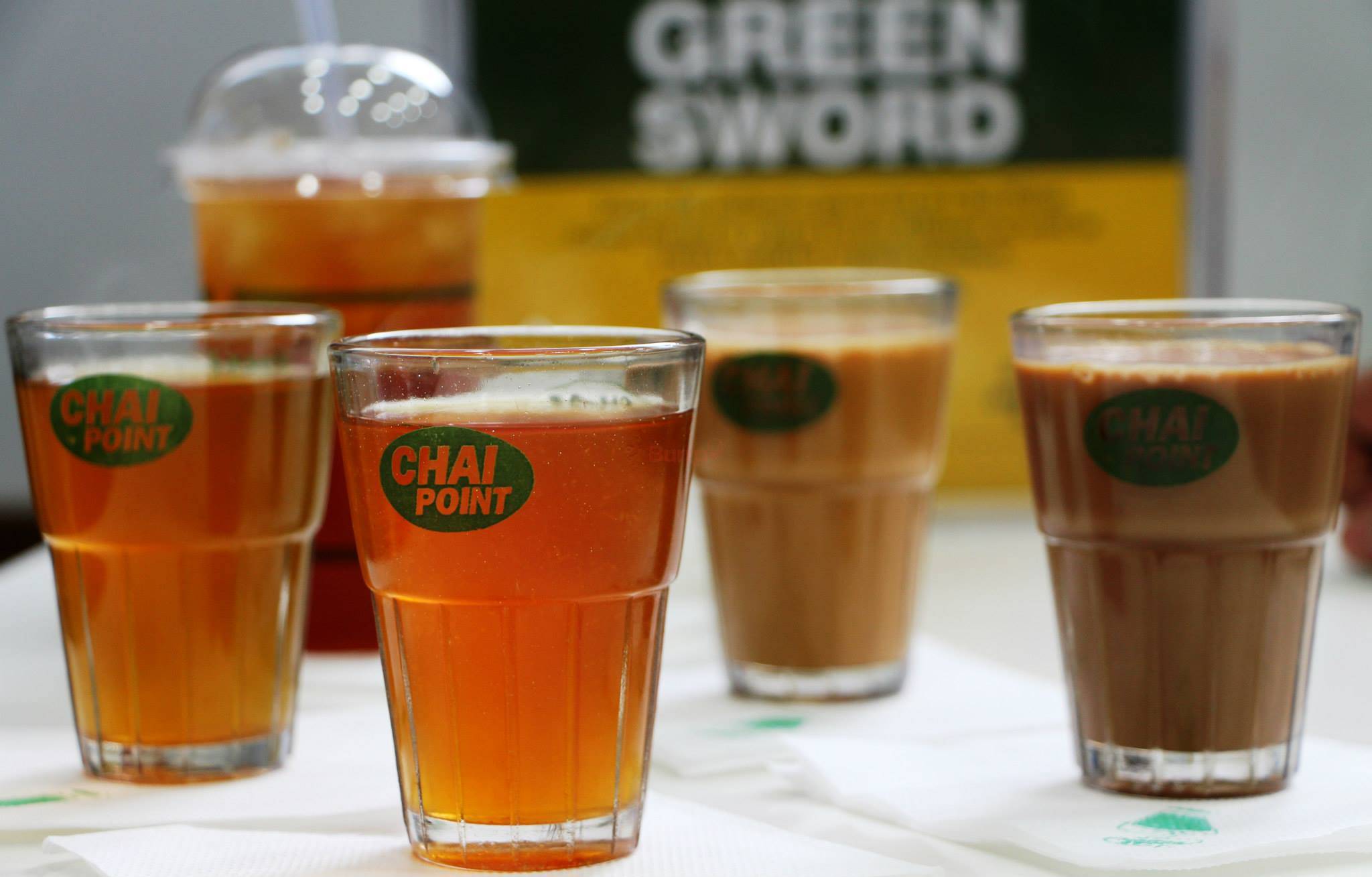 After opening its first store in 2010, Chai Point achieved instant success throughout India. The company has now served over 10 million cups of chai to date and has developed a loyal customer base that relies upon its services on a daily basis. The Chai Point business model reveals that the company plans to open more stores and continue to evolve in its provisions of remarkable chai beverages throughout the region as time progresses.
The Chai Point Experience
Chai Point offers its remarkable services through two popular options known as Chai On Call and Chai @ Work. Once customers had been introduced to the Chai Point experience, they wanted to have access to that chai when they were at work or relaxing at home. The company's solution to this was to create Chai On Call, which is a delivery service that can bring chai to you wherever you are located.
When you use Chai On Call, you can order your chai in four different ways. This includes ordering online, ordering through the Chai Point app, ordering via phone, and ordering through Facebook. The Chai Point app is available for iPhone and Android and can be found in their respective app stores. All chai that is ordered through Chai Point is delivered in the revered Chai Point flask, which retains heat and is constructed from food grade PET. Each Chai Point holds 10 glasses of chai tea.
Chai @ Work is a different service which is designated for corporate companies. Chai Point delivers chai to these companies during working hours and often provides these services to team meetings, work breaks, conferences, or just as a pick me up to the general work day. Chai Point even creates mini-stores at campuses to make access to quality chai even more convenient than ever before.
What Differentiates Chai Point?
You may wonder what makes chai from Chai Point different than anything else that you've experienced. Chai Point creates chai to be an authentic and quality experience. The company is dedicated to ensuring that all items used to create and deliver your chai are clean, which is unlike what you may find at other competitors. All staff of Chai Point have been trained in production, hygiene, pantry maintenance and customer service to ensure that you have the best experience possible.
Chai that is produced by Chai Point is healthier and more tasty than anything you might encounter from other stores and locations. Chai Point only uses 100% natural ingredients and sulphur-free sugar. The company also uses natural variants such as masala, lemon, and ginger to create your beverage. Chai Point has 100% compliance on all laws and aims to exceed quality requirements.
Chai Point is Economical and Affordable
If you're passionate about chai, you already know that it can be costly to purchase your favourite beverage from some of the makeshift vendors and cafes that you've seen along the road. Not only that, these places are not always up to hygiene standards, so you're often paying a higher cost for low grade chai and an experience that always leaves something else to be desired. When you choose to get your chai from Chai Point, you don't have to worry about any of these issues.
Chai Point provides a premium quality chai tea experience, whether you're at home or on your lunch break. Although the service is already quite affordable, you can use Chai Point coupons during your order to make the total price even cheaper. In comparison to what you might usually pay for chai at competitor locations, you will find that ordering from Chai Point is more economical and affordable because of the amount of tea that you receive and the high quality of the beverage. This is especially important if you are someone who relies on chai tea to help you get through your day at work or keep you energized for your busy schedule.
If you have a promo code, you can use it when you make your order. It can be used through any of the ordering methods that you prefer. When you have prepared your order, simply enter the promo code during your checkout process when you are booking delivery through the app or online. You should see that there is a discount applied before you submit your order. Alternatively, you can also provide your promo code when you are ordering via telephone or Facebook.
If you're the type of person who orders chai tea on a regular or frequent basis, using Chai Point coupons is a great habit to get into. It will save you money on all of your Chai Point purchases and make this welcome necessity even more affordable than it ever was before. If you're tired of settling for sub-par chai beverages, switch to Chai Point and discover what authentic chai is meant to be.
Comments