Get notified when new promo codes arrive from Eatsome
You will be alerted about deals at most once per week. You can always unsubscribe.
Popular Eatsome Coupon Codes & Deals
| Discount | Description | Expires |
| --- | --- | --- |
| 20% OFF | Enjoy 20% Off On Your Bill | Apr 30, 2023 |
| | Pune's Favorite Eatsome Now In Hyderabad | Apr 30, 2023 |
| | Mini Wraps Starting @ Rs 50 | Apr 30, 2023 |
| | Now Get 2 Biryanis for just Rs 260 | Apr 30, 2023 |
About EatSome
EatSome is a leading Indian food delivery platform based out of Pune, India, that allows customers to make meal and snack orders online via a website or app, for prompt home delivery. The privately held company is partnered with 15 kitchens in the region to ensure efficient coverage, and customers can visit these in person or make delivery orders the old fashioned way over the phone if they prefer. The website can be found at EatSome.in and the app is available for Android devices and iOS devices.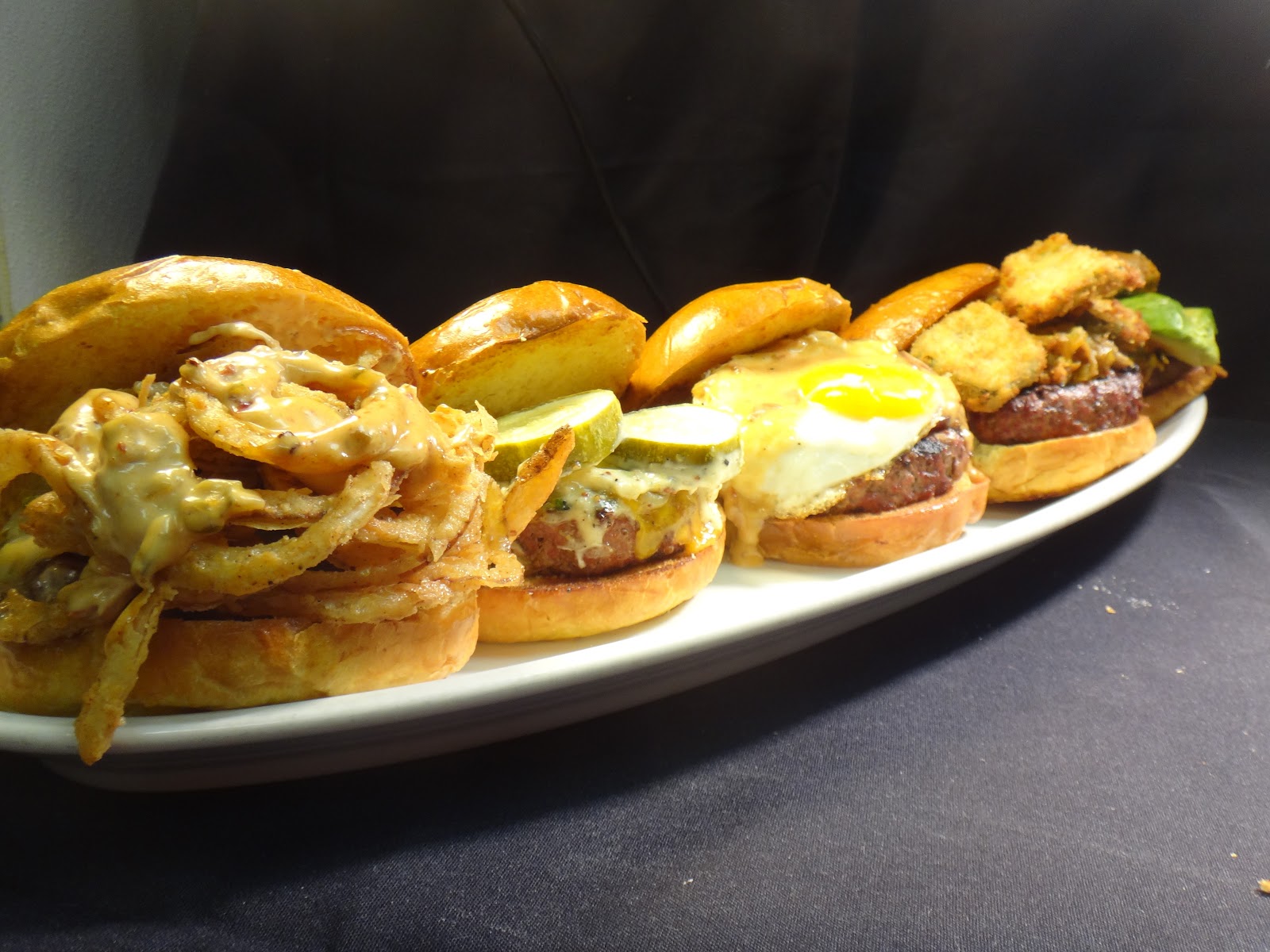 One reason customers keep coming back to the platform is the variety of special offers available that allow them to make regular savings. Many of these are applied using EatSome coupons, and we maintain an up to date list of these here at DealSunny alongside all the other offer. So before parting with your cash remember to come back to this page to see what's available. If using a coupon make sure to pick the one that will make you the most savings, as only one can be used per order.
EatSome was founded in 2012 as a division of S B Enterprises. It began as one single kitchen but soon expanded to 15 takeaway restaurants across Pune, which equally divide the online customer base. The founders believed that ordering food for home delivery was hit or miss with limited options, so they decided to streamline the process with the online service and a brand everyone across Pune could recognize for quality.
"Our intention and aspiration remains to cook up delicacies that you'll fall in love with and would yearn to come back to us time and again," reads their about page.
Now that the company is one of the most popular in the region they hope to expand to other areas across India.
What You Can Buy At EatSome
The EatSome menu is mostly standardized across all 15 of their locations, so no matter where you are you'll be able to order your favorite. They also add new dishes regularly to give customers a fresh experience. The selection is based on traditional Indian cuisine, with Western fast food influences, and you can mix and match to create your own unique meal or purchase preset meals and combos. They also offer vegetarian options.
If you want to save money be sure to keep an eye out for promotions and also check our offers list here at DealSunny for a EatSome promo code that suits your order. Some of these may be applicable for any order, while others may offer deep savings for specific menu items or combos. Click one you want to use to reveal the full terms and how to easily redeem it on the EatSome.in website or mobile app.
The main categories to choose from are Wraps, Mini Wraps, Rice Treats, Masala Curries, Finger Food (small helpings of Chicken Tikka, Fish Tawa Kabab etc), Paratha (Served with: Curd, Butter, Green Chile Sauce, and Pickle), Combos, and Extras (Egg, Mayo, Cheese, Basmati Rice, and more). There are also a range of beverages to quench your thirst, such as Coke, Fanta, Water, and Ginger Lemon Tea.
Popular choices include Veg Paneer Hot Garlic Wrap, Chicken Hot Garlic Wrap, BBQ Chicken wrap, Chicken Bhuna Biryani, Aloo Biryani, Chicken Bhuna Masala, Matar Paneer Masala, Classic Corn Mix, and the Chicken Chatpata, Stufed Paneer & Cheese paratha box.
If you don't like exactly what's on the menu you can also call and pick from certain ingredients to make your own unique wrap for example.
All food is made fresh to order and they use local ingredients where possible.
EatSome Offers
Although they already have great pricing for fast food, EatSome are constantly treating customers to special offers and deals. These range from everything from regular discounts to coupons, so remember to check back to DealSunny to see what's available before placing your order. Although the specific promotions are always changing, here's a good idea of what you'll find over time:
Regular Discounts: From time to time select menu items will be discounted for a week or so. You do not have to do anything to claim these, just add them to your order as normal and the discount will be automatically applied.
Combo Discounts: This involves buying a combination of menu items to get an overall discount than if you purchased them separately. For example "Get and 3 Wraps for Rs. 120." This might also be promoted as a Buy One Get One Free deal.
Kids Party Deal: Aimed at children celebrating their birthday, you can get 1 wrap, potato chips, chocolate bar, fruit juice, and a mini trumpet, for just Rs. 100 per child.
EatSome Coupons: These special codes are redeemed during the online checkout process, allowing you to get a variety of different discounts and deals. Note that only one coupon can be used per order, so make sure it's the one that will net you the most savings.
Cashback: If you use the PayUMoney mobile wallet to make payment, you can get up to 50% cashback on your orders.
Free Delivery: All orders from EatSome are treated to free home delivery.
EatSome App Offer: From time to time app users are treated to an exclusive offer that you cannot find on the website, so if you have an Android device there's no reason not to get the app installed.
As well as checking back to DealSunny to find all the latest EatSome offers, you might also like to sign up to their email newsletter that will be periodically sent out with exclusive deals and coupons, along with company news and menu additions. You might also find some exclusives by following them on social media. They have profiles on Facebook, Twitter, and Instagram.
Payment Options
EatSome offer a range of different payment options so anyone can place a food delivery order with them. They are as follows:
Cards: Use any Indian Credit or Debit card through their secure gateway, including Visa, Visa Debit, Mastercard, Maestro, American Express, Diners Club and others. You can also use Indian cash/atm cards from the major banks.
Net Banking: This allows you to use funds directly from your Indian bank account.
PayUMoney: This is a mobile wallet platform that allows you to use a prepaid balance or cards to make payment.
Cash On Delivery: This simply means paying the delivery boy when your order arrives with cash. They will then relay back to the restaurant and your order will be marked as complete.
Just before you enter your payment details for online orders you will see a special promo box. This is where you can enter any EatSome discount coupons codes to save money. Simply type or paste the code in and you should see a confirmation message. Your order will then be updated accordingly, for example if a discount is applied your total order cost will decrease. Only one coupon can be used per order so be sure to use the one that will make you the most savings.
Delivery
Delivery orders from EatSome are completely free, regardless of the size, and you do not have to use any special EatSome coupons to get it.
The time it takes for you to get your food will vary from address to address, and depending on what you've ordered and how much you have ordered. Once you have placed an order however you will be given an estimated time, which will usually be stuck to.
If there has been an exceptional amount of time passed beyond the estimated time, do not hesitate to contact EatSome by phone to get an update.
If nobody is at the address you provided when the order is delivered, it will be returned to the restaurant.
At the moment there is no option to track your order in the app or on the site, but you are free to call the restaurant for an update over the phone.
All food is delivered in appropriate packaging to keep it secure, fresh and warm.
Placing An Order At EatSome
To place an order at EatSome you will either have to use the mobile app for Android devices, browse to the website at EatSome.in, or phone your local branch in Pune. If you choose the phone option you will not be able to redeem any EatSome coupons, so if you want to make savings you should order online.
The Android app is available directly from the Google Play Store and is rated 2.8 stars out of 5 from over 200 reviewers. The main concern is a lack of tracking within the app.
If you want to place an order on the website you will need to register an account with you email address and/or mobile number, and delivery address. This will only take a few moments and your details will be saved for future orders. You will also be able to view your order history.
The first step to placing an order is to select your region from the drop down menu and choose the branch that is closest to you. Once entered you will taken to the menu where you can click different tabs for different kinds of food and overview each individual item. This includes the name, price and basic details, but you can click through for a more detail description and nutritional information.
To add an item to your cart, all you have to do is click on it. As your order adds up, the top right hand corner will display the overall price and the estimated delivery time. When you're happy with your order, hit proceed and you will be taken to your cart. Here you can enter an EatSome promo code to redeem its discount or deal.
Next you will be prompted to choose a payment method, and if online to enter your card or net banking details. Once complete you will receive a confirmed by email with the estimated delivery time and an overview of your order. Sit tight and your food will be with you soon.
Cancellations and Refunds
Unfortunately once an order has been placed it cannot be modified, only cancelled. But if you wish to add items, you can always make a second order online. In most cases this will be delivered separately.
If in the rare case that you do not receive your order or you choose to cancel it before it is delivered, you will be automatically refunded to the payment method you used during checkout. This will be initiated within 2 to 3 working days, and it can take a further 7 working days to be reflected on your statement or account.
Obviously any refunds you get will not include the amount subtracted thank to any EatSome coupons
Comments