Get notified when new promo codes arrive from FRSH
You will be alerted about deals at most once per week. You can always unsubscribe.
About FRSH
Founded in Gurgaon during 2014, FRSH provides meal delivery services to multiple localities throughout the city. Users can place orders through the FRSH app or on the company's website, making it a truly convenient dining option whether you are at home or anticipating your lunch break at work.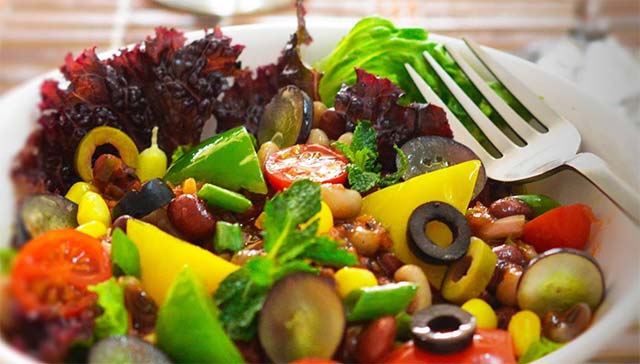 Taking Advantage of

FRSH

Offers for Amazing Savings

Most people love to eat healthy, but they don't like dealing with the higher prices associated with this necessity. This is one of the main reasons that many individuals turn to fast food as a dining option because it provides them with quick, cheap, convenient food. FRSH aims to change this by offering affordable, nutritious meals at reasonable discount prices.

To take advantage of these discounted prices, you will need to use a FRSH promo code. This promo code can be redeemed on the FRSH website or through the FRSH app. When you have selected the food that you would like to purchase for your next meal, input one of the FRSH coupons during checkout. If the code is successfully applied, you will notice that a discount is reflected in your final total.

FRSH also offers its own loyalty program so that regular customers can reap additional discounts and rewards. Known as the FRSH Fraternity, the program is based upon points. You receive one point for every order. All points can be redeemed for future orders and will provide you with additional benefits that are only available to loyalty program participants. Points are also awarded to individuals that refer their friends and family to FRSH. Points are added based upon your phone number, so even if you don't log in to your account or register with FRSH, it's still possible to earn points in the program with every order.
What Kind of Food is Available on the

FRSH

Gurgaon

Menu?

FRSH endeavors to provide you with an extensive amount of options to choose from so that you will never tire of your dining experiences using the service. Offering a wide selection of entree and beverage options, FRSH aims to provide appetizing healthy meals that will ensure that you won't ever want to dine on fast food again. FRSH's menu includes options such as sandwiches, FRSH doubles, salads, snacks, dessert, and beverages. Not sure what to try first? You might want to consider checking the menu's list of recommended choices.

When you dine with FRSH, you can separate menu choices according to your eating preferences, whether vegetarian or non-vegetarian. This way, you will only see the food that you want to see and won't have to worry about ordering something that you can't consume due to personal restrictions. This makes dining with a group more convenient than ever because you can easily order vegetarian and non-vegetarian meals to suit your needs. When you choose to eat FRSH, you have the assurance of knowing that there's something suitable for everyone.

Some examples of options that you can expect to find on the FRSH menu include Yogurt Fruit Mousse, Bircher Muesli Parfait, Paneer Tikka Panino, Soy Surprise Panino, Americano Corn Chatpata, Pista Badam Gulabi Thandai, and much more! Prices are indicated next to the food or beverage option, in addition to VAT. You can also determine how many entrees or beverages you want to purchase from the menu page.
FRSH
Delivery Terms
Due to the nature of the service that FRSH provides, people often have questions regarding the delivery aspect of the experience. FRSH endeavors to provide timely delivery and offer you a quality dining experience with every order. The opening hours for FRSH vary depending on your location, so the company recommends checking the hours through its website to determine when the service becomes available. FRSH provides delivery from early breakfast to late dinner hours and will take orders an hour in advance. Acknowledging this, it is possible to schedule food delivery for a later point in the day. You can even schedule delivery up to 4 days in advance.
FRSH provides you with your order through the use of delivery partners. These partners pick up the orders from FRSH kitchens and then deliver them on motorbikes. FRSH advises that you should check in advance to verify that they are able to deliver to your location. You can do this by checking your locality with a list available on FRSH's website. If your location is listed, then FRSH is able to deliver to that location. In the event that your location is not listed, FRSH encourages you to contact them directly via phone to determine if a delivery is still possible.
At the moment, FRSH only uses a delivery system. This means that there is not a dine-in or take-away option available from the company and it is not possible for you to pick up your order directly from FRSH.
Start Making Healthier Eating Choices Today
Whether you're tired of having the same fast food on a regular basis or you're seeking to make lifestyle changes, eating fresher and healthier food is always an ideal decision. FRSH makes this all the more easy by providing you with plenty of options to consider from the privacy and convenience of your own home or wherever you please. FRSH is not only a great option when you're seeking an alternative to eating out at a fast food restaurant, it's also a great option for those days when you simply don't feel like cooking. If you're interested in discovering the true difference in eating fresh healthy meals, consider trying out a few FRSH coupons to learn what the commotion is all about!
Comments