Pre Ordering is a Time based Discount which starts from 6AM - 11AM.
Use your curry cash on every order and enjoy significant cash discounts.
Get notified when new promo codes arrive from Hello Curry
You will be alerted about deals at most once per week. You can always unsubscribe.
Popular Hello Curry Coupon Codes & Deals
| Discount | Description | Expires |
| --- | --- | --- |
| | Pre-Order & Save Upto Rs 60 Per Dish | Apr 30, 2023 |
| | Download the App & Get Rs. 1,500 Curry Cash | Apr 30, 2023 |
About Hello Curry
Hello Curry was originally introduced to India in 2014 with the goal of being the world's first lightning fast Indian food chain. The company quickly became one of the Top 5 start-ups in India within its first 6 months of operations and only continued to prosper as time progressed. Today, Hello Curry operates out of 4 cities within the region and has 29 outlets to provide delicious meals with quick delivery. The company has also revealed that it plans on introducing 10 outlets per city around the world within the next 5 years.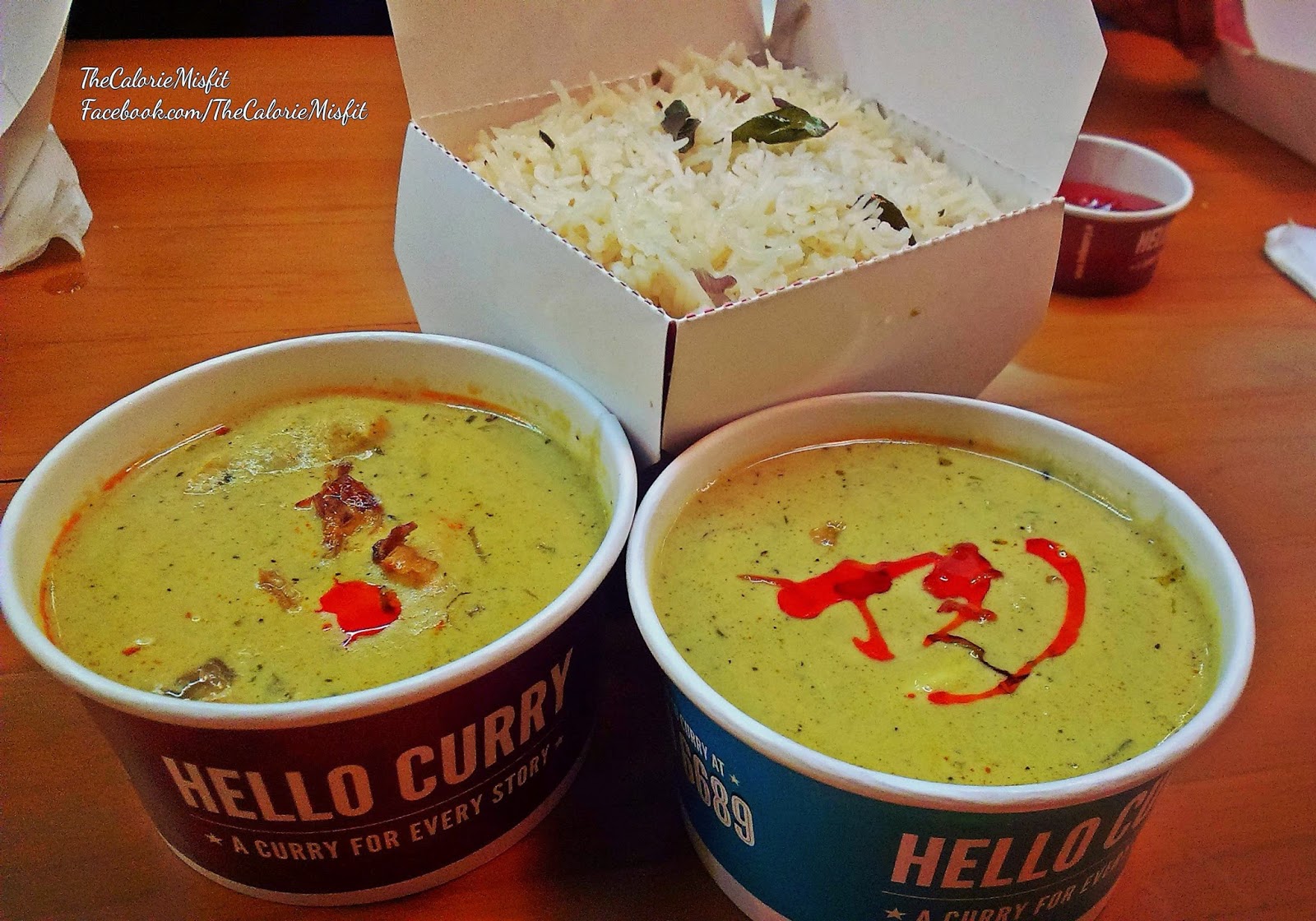 What To Expect from Your Hello Curry Dining Experience
Hello Curry offers an impressive menu that includes a wide selection of options including pocket biryani, rice bowls, curry pots, skewers, snacks, curry feasts, desserts, beverages and much more. Paneer Peshawari Biryani, Chicken Tikka Rice Bowls, and Classic Dal Makhani are just a few examples of some of the many delicious choices available when you choose to dine with Hello Curry.
Choosing to dine with Hello Curry is a convenient option that you will grow to value with continued use. When you have friends or family visiting and you want to provide them with a great meal but you don't want to spend hours cooking or you simply don't have time to, Hello Curry is a great option. For days when you aren't feeling well and you are craving curry, ordering in from Hello Curry can be an ideal treat. If you're tired of eating unhealthy fast food during your lunch break and you want something more satisfying, you need to look no further than Hello Curry. You can make your order from anywhere, whether you're at home or even at work.
Enjoy Delicious, Affordable Meals Using Hello Curry Hyderabad Coupons
Do you crave delicious, nutritious food but you don't want to deal with some of the high prices in the local supermarket or at high end restaurants? With Hello Curry, you don't have to worry about the staples of Indian cuisine becoming overpriced. Hello Curry offers a number of promotions and discounts to ensure that those scrumptious meals remain cheap and affordable for any budget.
Need to order on the go? There are plenty of Hello Curry app coupons to go around, making ordering your favorite meal quick, convenient, and inexpensive. Whether you choose to place your order through the app or on the site, all discounts are provided through the use of Hello Curry coupons. You will input this code during the checkout process. Generally, you will be prompted to provide it when you enter your delivery and payment information.
If your use of the promo code is successful, you should notice that there's a discount applied to the final price of your order. If you don't see a discount applied, the code may be expired. You may want to consider signing up for email updates from Hello Curry to ensure you will always have access to the most recent promo codes that have been released.
Terms and Conditions for Hello Curry Orders
Due to the nature of the service that Hello Curry provides, some people wonder if it is possible to make changes or cancellations to their orders. Once your order has been placed online, it is not possible to cancel it or modify it since your food will be prepared immediately. For this reason, Hello Curry advises that you should be entirely certain about your order before you commit to the purchase.
In the event that you have ordered something that is not available at the restaurant, Hello Curry will cancel the charges that have been applied to your credit card. This is done by reversing the transaction created by Hello Curry's delivery unit or its restaurant and will reflect in your next credit card statement.
Hello Curry Delivery Policies
Hello Curry will deliver your order to you as promptly as possible. However, there are some considerations that need to be kept in mind before you place your order. Hello Curry's delivery units operate from 11 AM to 3 PM and 7 PM to 10 PM. Delivery can only be provided to addresses that are within the defined service area for the delivery unit chosen. In order to be eligible for delivery, your order much include one curry pot or one regular portion of Biryani. Delivery charges start at Rs.20 and may be higher depending upon your location.
Why Should You Try Hello Curry?
Hello Curry is a wonderful alternative to the process associated with the traditional dining experience. If you don't feel like driving to a restaurant and picking up your order or you don't feel like waiting for an unknown amount of time for a waiter to notice you at a local restaurant, then ordering delivery from Hello Curry is a promising option. You can order the food that you want from the privacy of your own home and relax while you wait for your meal to arrive.
When you choose to eat a meal from Hello Curry, you have the assurance of knowing that your food is being prepared with the best ingredients available. It is far healthier than most fast food options. Another positive aspect of dining with Hello Curry is that it is often more affordable than if you were to dine at a local restaurant. There are many Hello Curry coupons that provide significant savings, making your meal more affordable than dining at even some of the most popular restaurant chains in the region.
Comments