Get notified when new promo codes arrive from MakeMyTrip
You will be alerted about deals at most once per week. You can always unsubscribe.
About MakeMyTrip
Navigating through the website is very simple, especially for those who are not familiar with the platform. With many options for cash back, free cancellation, and flight sales, booking a MakeMyTrip flight is very simple and economical. To make things even simpler, there is an app so you can book flights, reserve hotels, or browse through tickets on the go.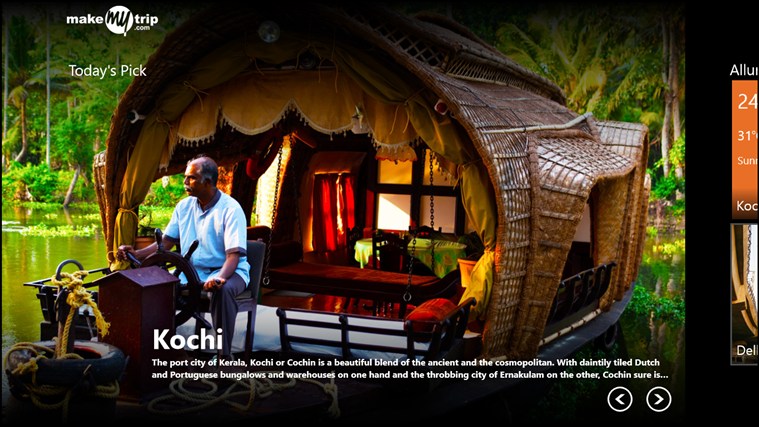 How to Use the Coupons on MakeMyTrip's Deal Page
By having a deal page, you immediately save time on having to search through coupon websites trying to find a good deal. Every deal you may need is generally available on the offers page of the website. You may filter the page depending on what you are looking for such as flights, hotels, holidays, or app only deals.
Typically, this travel website posts new deals everyday and they may expire that exact day, so be sure to use them before they expire. In case you miss a deal, there are always new deals the next day that you are able to use. When you click on a specific coupon you want to use, there is usually a MakeMyTrip coupon code that you may type in when you checkout.
For more information on the coupon, there are two ways one can find this information. One way would be to read the offer information that will appear when you click on the coupon. If you still have questions, you can call MakeMyTrip's toll free number as well as send them an email. If you need any more coupons, simply search "MakeMyTrip coupons" and you will be able to view more than 20 coupons that you may choose from.
In addition to all of this, depending on your purchase, you may be eligible for free rewards. For example, if you purchase four hotel nights, you can get one free hotel room for free. In order to be eligible for this, you must sign up for free with the rewards program. You can also use DealSunny's email alert to be sure you get all the newest deals and coupons into your inbox on a regular basis, so you don't have to scour the web for deals every time you want to book a vacation.
How to Make a Purchase and Use a MakeMyTrip Promo Code
Before you even proceed through the checkout, you are able to enter your MakeMyTrip coupon code to see how much your trip will come to. You must submit your code to make sure that it is applicable with the purchase you are trying to make. You must have a working email, because your tickets or reservation confirmation will be sent to the email address you provide. If you need some quick assistance during this process, there is live chat available during the day so that you can quickly ask about any questions or concerns.
In order to successfully complete your purchase, you must fill out your necessary payment information. You will often receive the information you will need to proceed throughout your trip in your email where you may print your plane ticket or simply refer to your hotel reservation.
Tips for Cancelling Your MakeMyTrip Purchase
Cancelling a trip can often be very stressful, but with helpful and cooperative customer service, MakeMyTrip makes this possibility very simple. Cancelling your purchase may depend on what you purchase consisted of. Cancelling a plane ticket may be very different than cancelling a hotel. When cancelling any of your purchases, you must enter your booking ID along with your mobile number that you signed up with.
When you are requesting to cancel tickets for a flight, you must be aware of the cancellation policy with that particular flight. If you are asked for a cancellation fee, that must be paid and if a refund is issued, you should receive this within 15 days. If you make a cancellation directly with the airline, it is required to let MakeMyTrip know about it.
MakeMyTrip allows customers to easily book a flight, hotel, or trip directly through their website. Doing so will give customers the option to access many MakeMyTrip coupons, discount codes, and offers that will help them save money on their trip. Cancellations and refunds are made very simple through the travel website, so whether you are just looking to book or cancel, you can do so very quickly while saving money.
Comments